9th Grade Northern Cheyenne Montana Experience
FJA's 9th grade students spent a week at the end of May camping and learning with members of the Northern Cheyenne Nation in beautiful Lame Deer, Montana. Students experienced Northern Cheyenne culture and ritual, including music, dance, the sweat lodge, and many other activities.
They hiked and explored the landscape and met with high school students from the reservation. Hosted by The Lodge Approach, an organization that focuses on exploring commonalities between cultures through shared experiences, the students learned about tribal history, environmental issues, and learned cultural practices from tribal elders.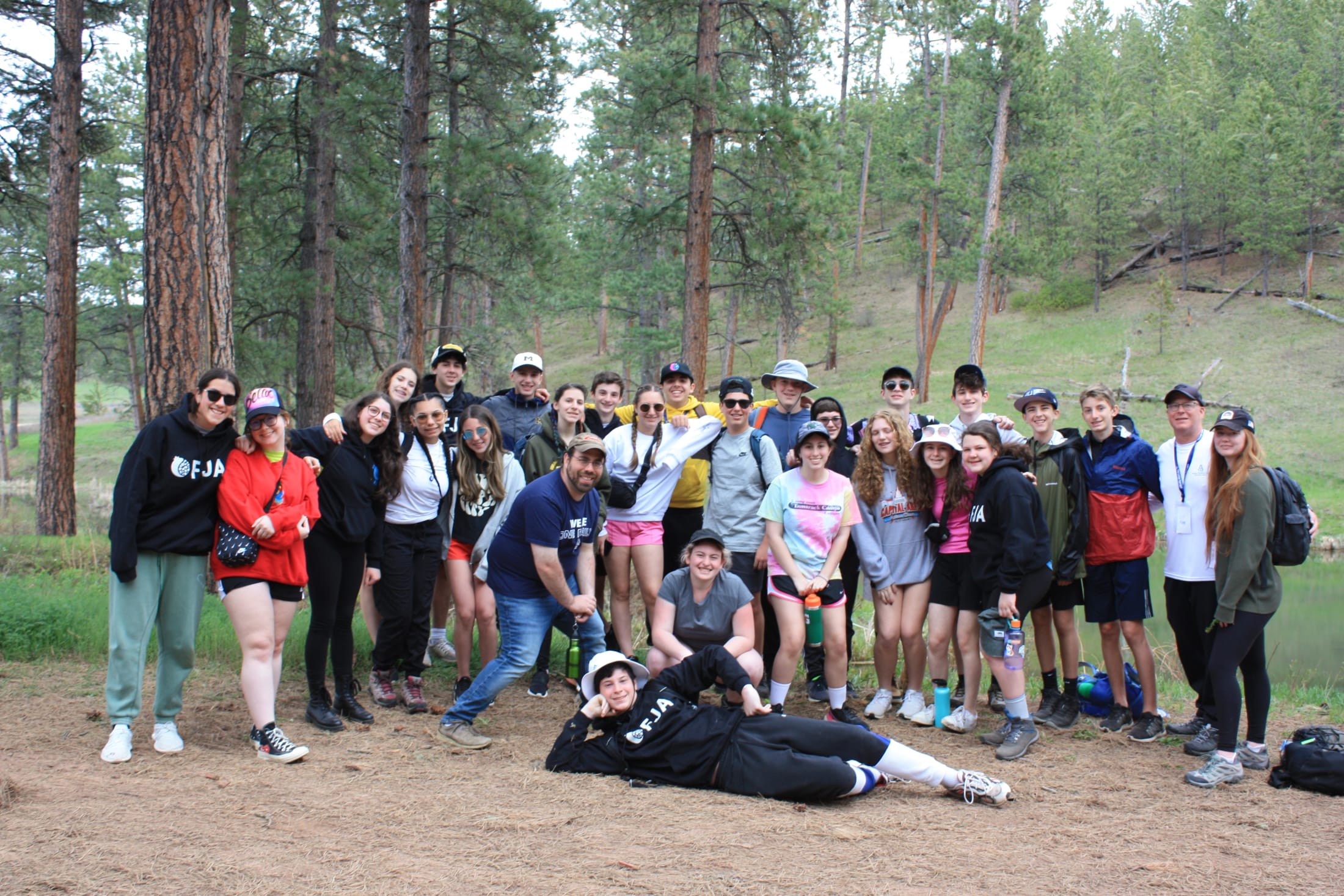 "As a Jewish teen going on the Frankel Montana trip, I was able to learn so much about the Cheyenne culture. I learned about the battles that they fought for their land, and mass genocides of their people, but the Cheyenne people are still holding on to each other as a powerful culture."
– Manny Arkashevsky '25
"This experience [was] an amazing opportunity to immerse ourselves in the culture and educate ourselves on the history of the Northern Cheyenne people. The sweat lodge and the Little Bighorn memorial were two of the most meaningful things I've ever experienced."
– Naomi Kahan '25